These days, it feels like everything is unknown or uncertain. In the midst of it all, we at Circle Square Ranch have been reminding each other of what we do know:
God is in control (Col. 1:16-17)

He loves us (Matt. 10:29-31)

He will take care of us (Matt. 6:25-33)
These verses bring us so much comfort! They're allowing us to look past our circumstances and ask: how can we use our camp knowledge to help families navigate this time away from their friends and churches?
So to answer that question, we've put together a list of camp activities for you and your family to do at home. Get ready for crafts, games, and all sorts of fun challenges! We'll continue to put out activity resources, so check back often or follow us on Facebook and Instagram.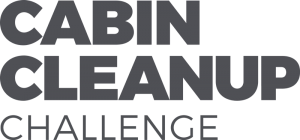 Now this is a challenge that all parents can get behind! Find out all of the details in the video. We will be giving away a camp t-shirt to the CLEANEST CABIN and we will also enter all participants into a draw for a camp t-shirt. 2 camp shirts given away weekly! Be sure to check in on Monday, May 4th to see if you're the winner and make sure to follow along on Facebook and Instagram to see the submissions!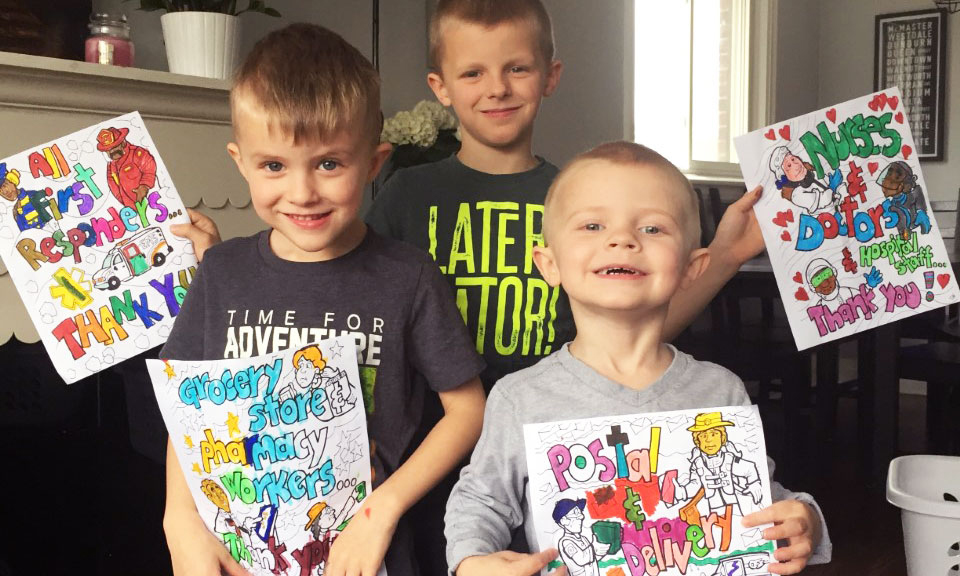 A great way to frame meaningful conversations with your kids is by using these colouring pages from our friends at Compassion Series. The downloadable pages celebrate and express gratitude to the front-line workers battling against COVID-19. Share your finished pages with us on Facebook and Instagram.
DOWNLOAD COLOURING PAGES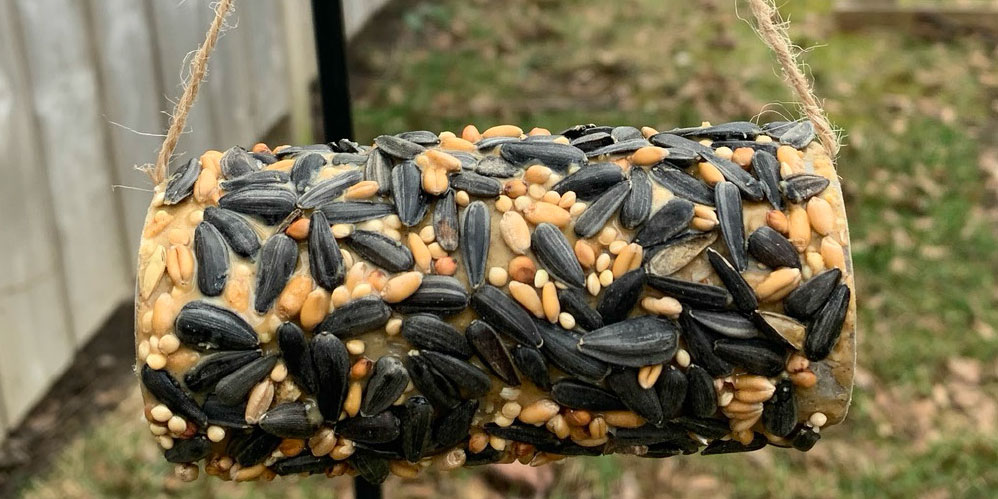 Stretch your creative muscles and put those empty toilet paper rolls to good use with this DIY bird feeder. Have fun putting this together and watching the birds swoop by to use it! Make sure to share your creations with us on Facebook & Instagram!
DOWNLOAD INSTRUCTIONS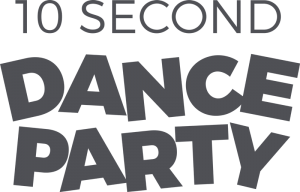 We'll be posting a new challenge every Friday and will vote on a winner on Monday. The challenge winner will receive a free camp t-shirt! Plus, all challenge entrants will be entered into a weekly draw to win a t-shirt of their own. Our first challenge is to join our 10 second dance challenge! Find out details in the video. Can't wait to see your dance moves! Check out Facebook and Instagram to see all of the submissions!

Turn your next walk into a camp-wide game! There is nothing like a bit of light-hearted family competition to spice up a walk through the neighbourhood! Just remember to maintain physical distancing restrictions.
DOWNLOAD BINGO