BRING A NEW FRIEND TO CAMP & COME FREE!
Camp is Even Better With Friends
Camp is a big week for kids. It's even bigger when they share it with friends. The fun starts now as they anticipate the summer together, keeps building as they share in all the fun once they get there and lasts beyond the summer through great shared memories. Not to mention for every new friend that you refer you will save money and can even earn a FREE WEEK at camp!
Save More With Each New Friend!
Rebate
Get a rebate on this year's camp fees for every new friend you bring!
Day Camp: $20
Crew Camps: $35
Other Overnight Camps: $50
Credit
OR you can choose to receive a credit towards next year's camp fees for every new friend you bring!
Day Camps: $30
Crew Camps: $50
Other Overnight Camps: $75
Free
Bring 5 new friends and you earn a FREE WEEK at camp!
*As a bonus, your new friend(s) will receive a discount of their camp fee as well!
Day Camps: $20
Crew Camps: $30
Discovery Camps: $40
Other Overnight Camps: $50
How Does It Work?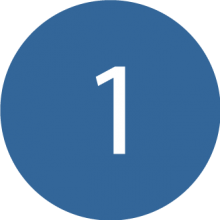 Make sure you are already registered for camp yourself. Haven't registered yet? Register now and start your summer adventure!

Enjoy an awesome camp experience together!
What Can You Do to Invite?

Tell People Your Camp Story
There is no better way to encourage someone to come to camp than to simply share with people how camp was significant for you!

Send a Facebook Message or Email
This is a quick and easy way to invite people to experience camp with you.

Handout Brochures
Handing out brochures to new friends is a great way to give people more information about what camp is all about. If you would like some let us know how many you would like and we can send them your way. Email
[email protected]
.
Let Us Know Who You're Bringing
Fill out the form below to let us know who you are bringing.
Once they register, we will apply the discounts. If you invite even more new friends, just fill out this form again.
*Some exceptions apply. Offer cannot be combined with any other discounts or offers. Friends must be first time to camp and not siblings. Rebate amount may differ by program or session. Non-applicable to agency paid fees.