Summer Staff & Volunteers
JOIN OUR TEAM THIS SUMMER!
Every year we rely on incredible program staff and volunteers to serve campers and invest in the lives of the hundreds of children and youth who come to Circle Square Ranch.
APPLY ONLINE
Summer Volunteer & Staff Opportunities
More than 100 staff and volunteers join our team each summer to help make Circle Square Ranch an exciting, fun, and safe camping experience for the campers who attend our programs.
As a staff member you can expect to work hard, make great friends, and see God work both in your own life and in the lives of children and young people in a powerful way. Roles we hire for each summer include positions on our Volunteer team and positions on our Senior Team. Please read below for more information.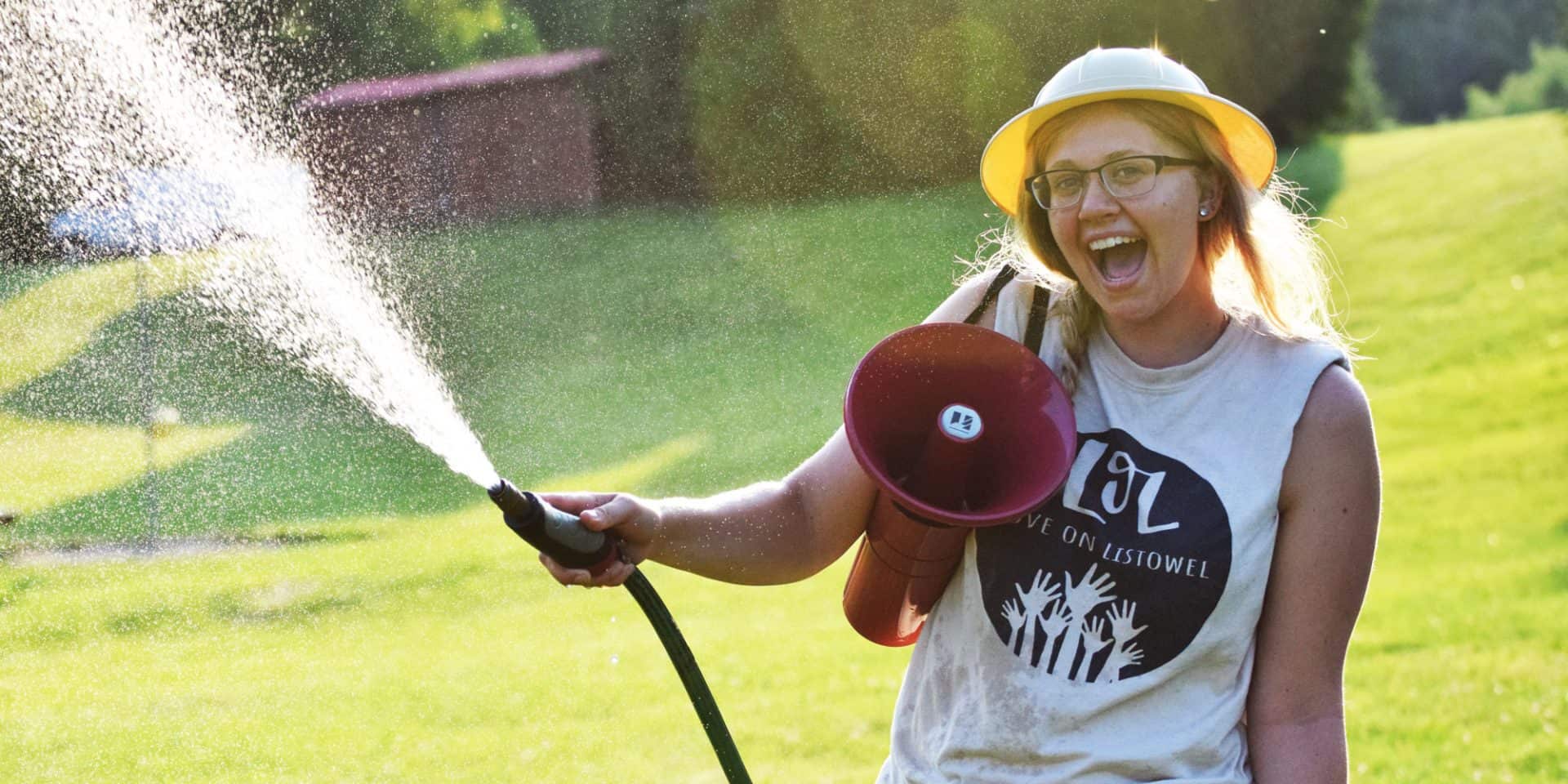 Volunteer Opportunities
There are a few different ways to join our volunteer team this summer, depending on your age and the type of involvement you would like to have. Please choose from the drop down menus to find out more information on how to apply!
Senior Staff Opportunities
Each summer we hire enthusiastic young adults to join our Senior Staff team in a variety of different paid leadership positions.
Senior Staff must be at least 18 years of age and are selected through a thorough hiring process including an online application, interview and police check. Once accepted, all senior staff are required to participate in training prior to their time at camp.
Senior staff are required to have strong leadership skills, previous camp experience, and have a desire to see the lives of children and youth transformed by Christ.
Listed below is an overview of the different positions we hire for each year. Please contact the office to inquire about positions we currently have available as some may already be filled.
Food Service Assistant

Maintenance Coordinator

Media Coordinator

Horsemanship Coordinators

Day Camp Directors

Adventure Coordinators

Discovery Camp Assistant

Leadership Camps Director

Ministry Coordinator

Junior Camp Director

Camp Nurse

Head Lifeguards
Resources
After you have submitted your Staff Application, we require references to be submitted on your behalf. It is your responsibility to make sure that the individuals you have selected to be your references complete the forms below.
Please direct your references to the appropriate forms:
Does this sound like you?
Teachable, helpful, friendly, hard-working, maintain a positive attitude, reliable, flexible, and a team player

A faithful witness of Jesus Christ in word and action; in a committed relationship with Him; having a mature, growing faith and the freedom to share the same

A leader who has the flexibility and willingness to help out wherever help is needed

A leader who has an understanding of and caring for children

The ability to live and work in a camp environment

The ability to work with other staff in a spirit of co-operation

A demonstrated willingness to participate fully in camp activities

A successful result from screening procedures such as: police record check, reference checks and verification of special training certificates
APPLY ONLINE
Summer Staff & Volunteer FAQs
Still have questions about working at camp? Find out all the details by reading through our Summer Staff & Volunteer FAQ. This document talks about summer dates, hiring, dietary concerns, and more.
View FAQs